Softeh d.o.o. is a consulting and development company that helps other companies improve their business operations through advanced IT solutions, especially in terms of sales and the optimization of business processes supported by information technologies, so that they can create a competitive advantage in the market.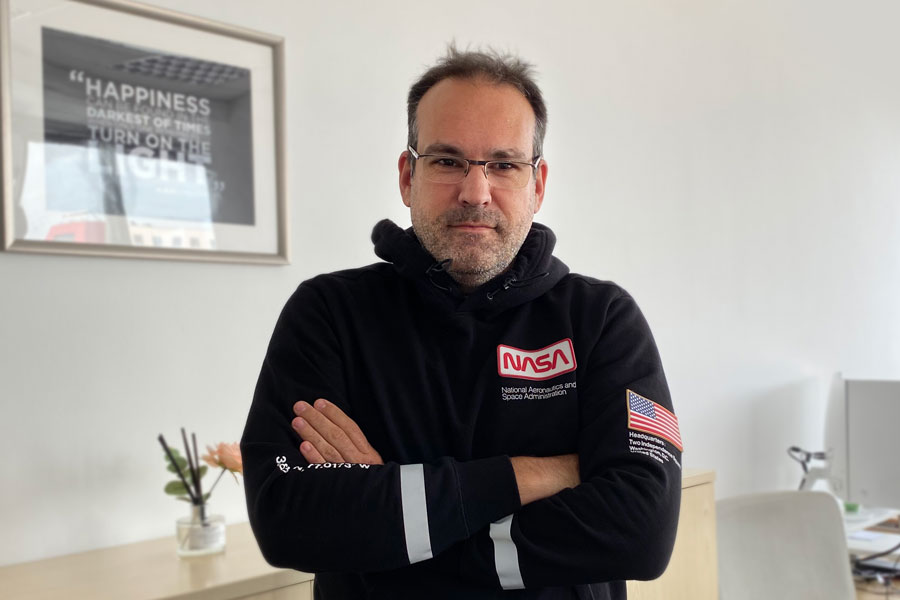 We discussed the challenges on the path of digital transformation with Gregor Varl, CEO of Softeh d.o.o.
1. What are you planning to present to the PANTHEON conference participants?
We will not be presenting all vertical solutions during the conference as there are too many and they are very well highlighted on our website. Because we want to be different and accessible to everyone, we will try to reach out to all participants who would like to receive expert advice or just exchange their opinions and experiences with us.
2. Do you have a special offer for PANTHEON conference participants?
We have been thinking about this for quite some time. As time until the conference start is running out, we have – in light of such a noteworthy anniversary – decided to organize a prize draw open to all PANTHEON conference participants. The lucky winner will be awarded a unique 7-day holiday package for two persons at the all-inclusive resort Pine Beach, where they will be able to enjoy traditional Mediterranean cuisine during eco-friendly and active holidays in a Robinson-Crusoe-style accommodation.
3. How is your company contributing to digital transformation?
Softeh is registered in the catalog of digital experts and consultants at the Digital Innovation Hub (DIH) Slovenia. When a client recognizes us as their long-term business partner, we transform their business models, introduce new tools and technologies, and often become part of their business, an advisor they can rely on unconditionally. These bonds often grow into friendships and respect, for which we literally sweat so that we can work better and to a higher quality, while focusing on our business, with the aim of improving the customer experience and increasing earnings from the company owner's point of view. When a company can focus on sales and is not constrained by technology, this becomes evident in all lines of their business. That is when we know that we have done our job well.
4. What do you see as the key factor in accelerating digital transformation in a company?
No company has yet found the magic wand to summon the key factors in accelerating digital transformation itself, so neither have we. That is why we always work with companies to find the key factors. Sometimes these can be very trivial, but often they are multi-faceted and difficult. But they all have something in common, that is the trust in colleagues. If a company does not have confidence in its employees, especially those who create new business models and processes, and does not allow them to explore and make mistakes, and relies only on external consultants, this is misguided. Companies like Softeh are generators of ideas, creators of modern and bold approaches. As such, we are well versed in the paths that a company can take on their journey to digital transformation. If no such confidence is shown when the goals are being set, any investment in them is redundant.
5. How do you plan your business in the light of the forecasts of the coming recession and energy crisis?
The question itself reminds me very much of the challenges we had at the beginning of the global pandemic COVID-19. Today we know that the virus exists, but we have adapted to it. Many have forgotten about it, but we still know that it is present in its 1001 versions. Perhaps we have run out of Greek letters. So, just like with COVID-19, we will adapt to any new challenges this autumn. It is important that companies have a lean and flexible organization, that the work process does not stagnate, and that you can rely on up-to-date and quality data, not on rough estimates. I believe that working from home will play an even more important role in this regard. We will use computers as heaters 😊.
6. What advice would you give to companies facing challenges in digitizing their business?
If you have a goal, write it down. If you do not write it down, then you do not have a goal – you have a wish. This is to say that it is important for companies to think carefully before they do anything and to make their aspirations concrete. If they do not know the area well enough, it is advisable to seek an expert from the DIH catalog of consultants with whom they share the same values. Alternatively, they can be a little more pragmatic and take the best practices of companies that have gone before them and adapt them where necessary.